Photo by Jackie Soilleux – Facebook or email
Life is a wonderful gift – how do we say thank you and how do we use it?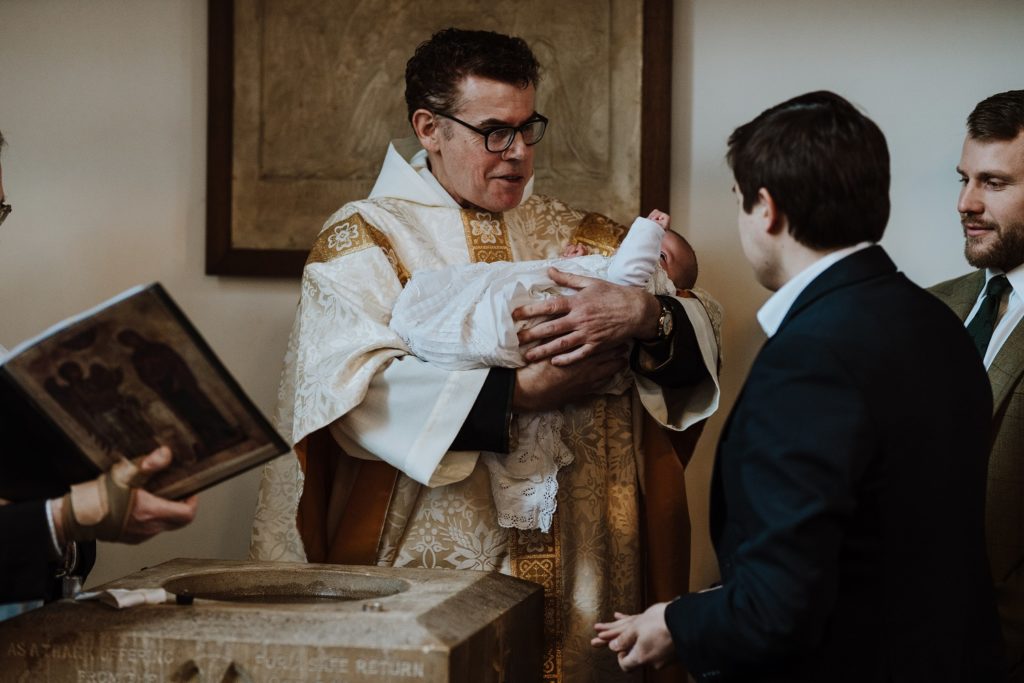 Permission of Rubie Love Photography
You are probably reading this because you are asking similar questions and thinking of having your child christened or perhaps being baptised yourself – it is for any age from 0-100! Being Christened or Baptised are the same thing. It is a wonderful thing to do either for ourselves or for our child if they are not old enough to make decisions for themselves.
Some quick points:
If you live in the Parish of St.Margaret's or have a relationship with the parish, you will find a warm welcome and encouragement in this way of life.
A Christian is a person who wants to be like Jesus even when they fall short, and we all do. A Christian is a person who wants to meet Jesus in his Church and Sacraments, follow his teaching and accept his help through prayer.
We are not born Christians – we make a conscious decision or our parents and godparents make that decision for us when young until we can affirm it for ourselves later in life. Baptism or Christening is the occasion when such a decision is made public and a new start is begun on the Christian way. We are delighted that you or your child wish to join that journey.
Some Frequently Asked Questions (FAQs)
There are probably many questions that you may have about your Baptism/Christening and we've created some FAQs for your information. If you cannot see an answer to your query, please contact Fr David (07768 687605) or email vicar@saintmargaretsleigh.org)
Just click on the text to be taken to the correct page
1 Who can be Baptised/Christened
Who can be Baptised/Christened
Lone Parents and Unmarried Couples
When does it take place
Booking the Baptism/Christening
Godparents
Costs
What happens in the Service
Making Decisions and Promises
The Declarations
Important Symbols
Candles
When did Baptism start
Survival Tips
You may also find the following links to be helpful.
You will need to complete a Baptism Application Form before meeting Fr David
Further information is available on the Church of England web site